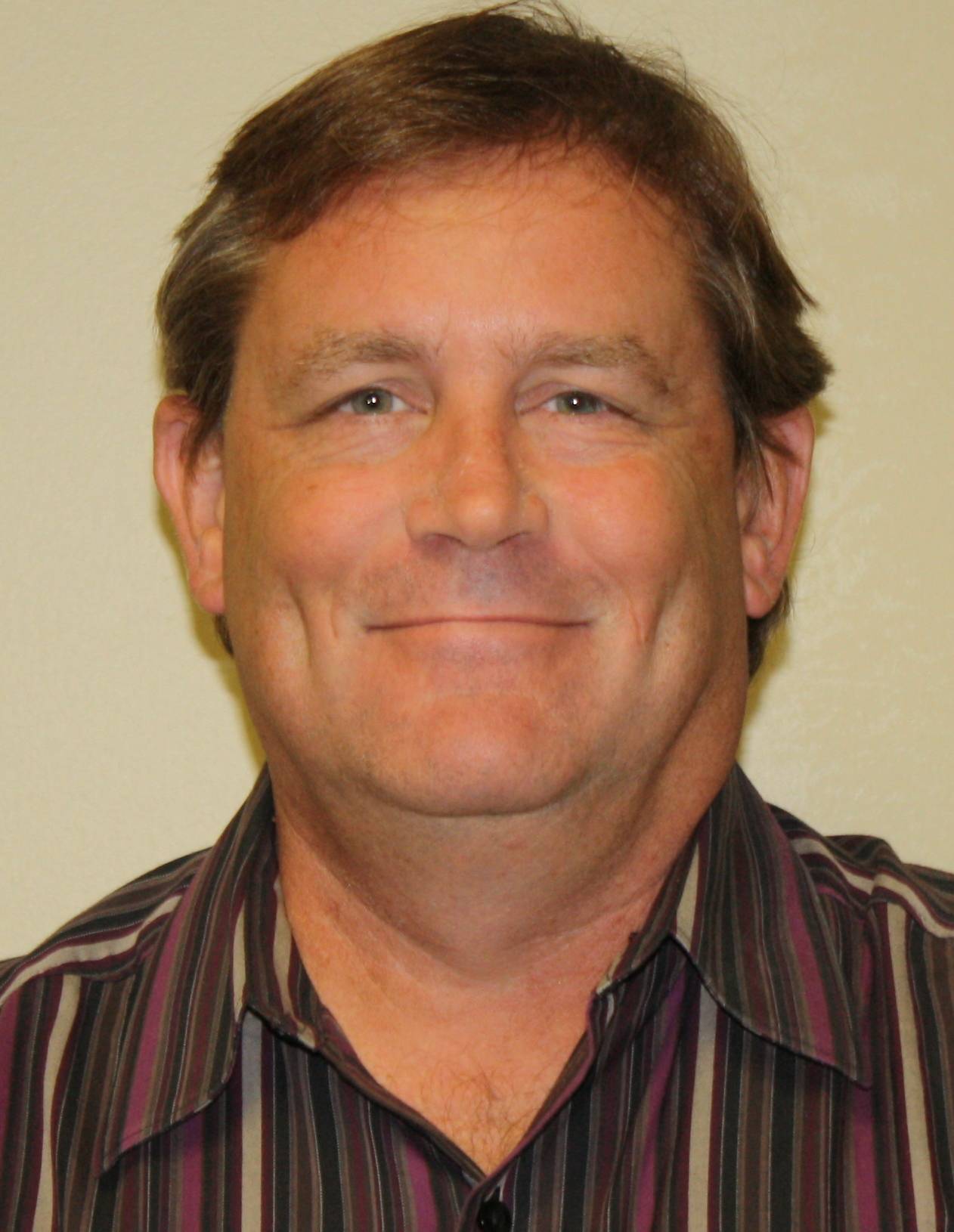 M. Greg Abel, Ph.D.
Senior Lecturer
mga5@txstate.edu
512.245.5778
Curriculum Vitae (PDF)
Ph.D., 1996, University of Tennessee
B.S., 1989, Texas A&M University

Courses
Organismal Biology (BIO 1331)
Principles of Microbiology (BIO 2440) - Instructor and Lab Coordinator
Research Interests
Microbiology, Gene Regulation
Selected Publications
Chadli A, Graham JD, Abel MG, Jackson TA, Gordon DF, Wood WM, Felts SJ, Horwitz KB and Toft DO (2006). GCUNC-45 is a novel regulator for the progesterone receptor/hsp90 chaperoning pathway. Mol Cell Biol. 26:1722-30.
Takimoto GS, Tung L, Abdel-Hafiz H, Abel MG, Sartorius CA, Richer JK, Jacobsen BM, Bain DL and Horwitz, KB (2003) Functional properties of the N-terminal region of progesterone receptors and their mechanistic relationship to structure. Review J Steroid Biochem Mol Biol. 85:209-19.
Richer JK, Jacobsen BM, Manning NG, Abel MG, Wolf D, and Horwitz KB (2002) Differential gene regulation by the two progesterone receptor isoforms in human breast cancer cells. J Biol Chem. 277:5209-5218.
Tung L, Shen T, Abel MG, Powell R, Takimoto G, Sartorius CA and Horwitz KB (2001) Mapping the unique activation function 3 in the progesterone B-receptor upstream segment:two LXXLL motifs and a tryptophan residue are required for activity. J Biol Chem. 276:39843-39851.
Abel MG, Zhang YL, Lu HF, Naider F, and Becker JM (1998) Structure-function analysis of the Saccharomyces cerevisiae tridecapeptide pheromone using alanine-scanned analogs. J Peptide Res. 52:95-106.
Abel MG, Lee BK, Naider F and Becker JM (1998) Mutations affecting ligand specificity of the G-protein-coupled receptor for the Saccharomyces cerevisiae tridecapeptide pheromone. Biochim Biophys Acta. 1448:12-26.
Levin Y, Khare RK, Abel MG, Hill D, Eriotou-Bargiota E, Becker JM and Naider F (1993) Histidine2 of the -factor of Saccharomyces cerevisiae is not essential for binding to its receptor or for biological activity. Biochemistry 32:8199-8206.
Please see faculty member's CV or website for a complete list of publications and additional information.