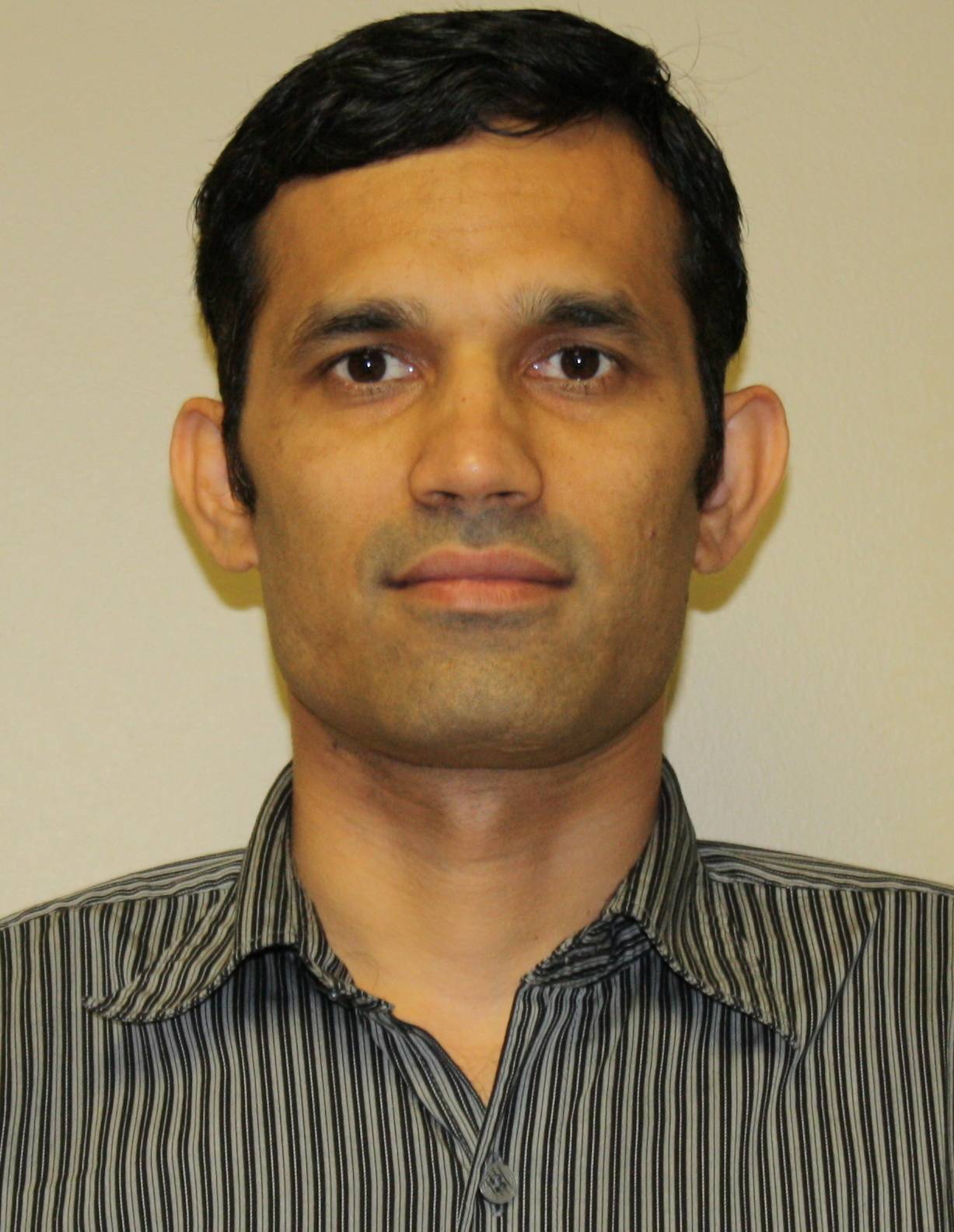 Manish Kumar, Ph.D.
Senior Lecturer
m_k135@txstate.edu
512.245.8668
Curriculum Vitae (PDF)
Ph.D., 2005, RML Avadh University (India)
M.S., 1998, MDS University (India)
Courses
Functional Biology (BIO 1330)
Modern Biology II (BIO 1421)
Bacterial Genetics (BIO 4350L/5350L)
Medical Microbiology (BIO 4366/5366)
Medical Microbiology Lab (BIO 4166/5166)
Research Interests
Antimicrobial resistance in bacteria, Regulation of biofilm formation in bacteria.
Selected Publications
Kumar M, Adhikari S and Hurdle JG (2014) The action of nitroheterocyclic drugs against Clostridium difficile. Int. J. Antimicrobial Agents 44:314-9.
Shen L, Maddox MM, Adhikari S, Bruhn DF, Kumar M, Lee RE, Hurdle JG, Lee, RE and Sun D (2013) Syntheses and evaluation of macrocyclic engelhardione analogs as antitubercular and antibacterial agents. J. Antibiotics 66:319-25.
Bharati BK , Sharma IM , Kasetty S, Kumar M, Mukherjee R and Chatterji D. (2012) A full length bifunctional protein involved in c-di-GMP turnover is required for long term survival in Mycobacterium smegmatis. Microbiol. 158:1415-1427.
Please see faculty member's CV or website for a complete list of publications and additional information.